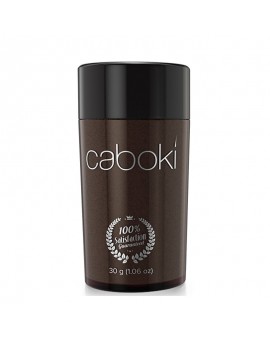  
Caboki Hair Fibers
Eliminate areas with less hair density in seconds, increasing its thickness.
| | |
| --- | --- |
| - Easy to apply. | - It does not stain. |
| - 30 gr format. | - It adheres naturally. |

Caboki pelo
Comprar caboki España
Description
Caboki Hair Fibres 30g are totally natural hair fibres perfect for people with fine hair. These fibres eliminate in a few seconds the areas with the least density of hair, increasing its thickness. After application, you will get a natural finish.
Caboki Hair Fibres 30g is a product created for hair loss which allows people with thin hair to regain a thick and abundant hair appearance with very little effort. It is not a product that makes hair grows or damages its growth, but rather improves the appearance of your hair. If you have areas on the head where the scalp is visible, Caboki Hair Fibres 30g will cover them very effectively.
To create Caboki Hair Fibres 30g, natural minerals have been used instead of artificial dyes, thus the results obtained feel more natural. The natural color of the Gossypium Herbaceum plant is greyish white. These natural colours are added to create a more natural look for anyone using the Caboki 30g Hair Fibres product.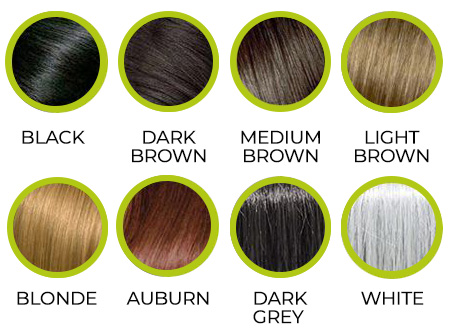 Mode of use
The application process of Caboki Hair Fibres 30g is very simple and makes the product very comfortable to use. You can apply it yourself in minutes or seconds.
- Before using the product, the hair must be clean and dry.
- Shake the bottle before use.
- Make the hairstyle you want.
- Apply Caboki Hair Fibres 30g in the areas where you have thinner or less hair volume.
Ingredients
Gossypium Herbaceum (Levant cotton) fiber, mineral colorants (Iron oxide)
Result
Caboki Hair Fibres 30g is a cosmetic created for people with fine hair. However, it doesn't work on people who are completely bald. This is because the fibres must adhere to the hair to give it a more complete appearance, so there must be some hair on the areas where you want to apply the product to get Caboki Hair Fibres 30g to adhere to it. Your hair must be of at least 1 cm so that the product can adhere.
Reviews
By
Luke B.
(
Caboki Hair Fibers
) :
Amazing result!
Very natural fibers, they fit my hair color very well.