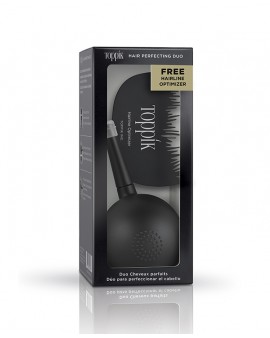  
Toppik Hair Perfecting Duo
Get solutions for your hair loss problems with a professional finish and saving product in each application thanks to its applicator valid for the 12 gr and 27.50 gr formats of Toppik microfibres. With this pack you will save when buying your Toppik products.
Description
Toppik Hair Fibres hide hair loss in men and women. Toppik's microfibres are made of natural keratin that bond to the hair using static electricity. Thanks to its effect, it will be able to cover the areas with little amount of hair in a 100% natural and totally imperceptible way.
Keratin is a natural component of our hair, so the result is 100% natural and very convincing. No one will notice that you use Toppik Hair Fibres. There are 9 colours of fibres available to choose the one that best suits your hair color.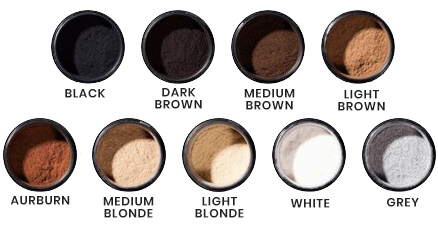 After applying the microfibres to your hair, you will get the feeling that you have more and more volume of hair, with the clarities of the scalp disappearing.
Mode of use
Shake the product before using it. Apply Toppik Hair Fibres on the areas with lower hair density. These will remain fixed throughout the day and all night. It is the most effective and safest way to disguise hair loss used by millions of men and women worldwide.
- Shake before using.
- Apply with clean and dry hair.
- Comb the hair with the desired final look.
- Apply the Toppik fibres on the areas where you have thinner hair.

Result
Toppik is completely safe and dermatologically tested. The hair fibres won't come off your hair, keeping it for the whole day and a whole night thanks to its natural adhesion caused by static electricity. To remove Toppik, you should only wash your hair normally. Also, if you want to fix Toppik's microfibres even more, you can use a fixing lacquer. This is the result after using Toppik.