 
Nizoral anti-dandruff shampoo
The Nizoral Anti-dandruff Shampoo is dermatologically tested and does not contain any fragance. It eliminates the factors that provoke dandruff by restoring the scalp. It can create an ideal environment for the hair to grow healthy and without dandruff.
| | |
| --- | --- |
| - It eliminates dandruff. |  - Dermatologically tested. |
| - It eliminates hair dryness. |  - It calms irritation. |
| - It calms stinging. |  - For men and women. |
| - 60ml format. |  - Use only for adults or +12. |
Description
Nizoral Anti-Dandruff Shampoo is designed only for people with dandruff issues. Its effectiveness is what makes it special. Its main ingredient is Ketoconazol that helps to treat seborrheic dermatitis problems, pityriasis versicolor or mycosis and other fungus infections and their effects on the scalp. It reduces the inflammation and peeling and counteract the stinging. This kind of problem is due to a fungus that causes infection and Nizoral acts and reduces dryness, irritation and peeling and, in addition, hair loss. Using this dandruff shampoo, hair loss is reduced.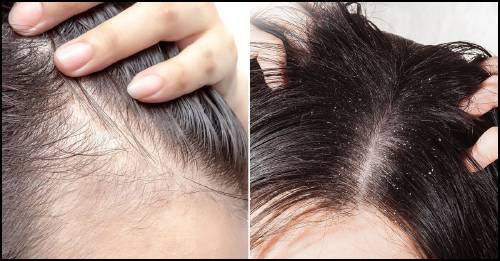 Mode of use
First 2-4 weeks: Use once 3-4 days alternating it with your usual shampoo. Then, reduce its use.
If the dandruff is still on your scalp after 4 weeks, your problem may need to be treated with another product, so we recommend medical advice.
- Apply on wet hair.
- Massage uniformly over your scalp.
- Rinse well.
- Use once every three days.
Ingredients
Ketoconazole 20 mg / g, Other Ingredients: Sulfate, Disodium Monolauryl Ether Sulphosuccinate, Coconut Fatty Acid Diethanolamide, Laurdimonium Hydrolysed Animal Collagen, Macrogol 120 Methyl Glucose Dioleate, Sodium Chloride, Sodium Hydroxide, Imidurea, Hydrochloric and Acid (Ery7throsine) (Ery7throsine) Toilet.
Results
The Nizoral Anti-dandruff Shampoo is really effective. You'll be able to see the results from the first application.