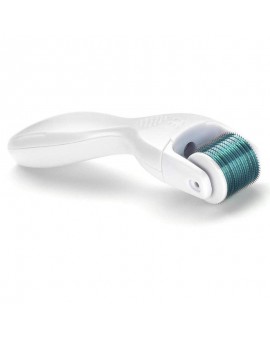  
Roller Hair Stimulator
The Roller Hair Stimulator is a massager. It acts on the scalp to improve the effectiveness of the anti-hair loss treatments that you are using.
| | |
| --- | --- |
| - Easy to use. | - Does not cause pain or leave scars. |
| - Stimulates growth. | - For men and women. |
Description
Thanks to their innovative design, the micro needles precisely penetrate the skin without causing pain, irritating the scalp or leaving any scar. Titanium Dermaroller with 0.5mm Microneedles, 540 Needle/p>

Mode of use
- It cannot be used in areas where you have infections such as herpes, acne, or areas where you have inflammation of the skin.
- Compatible with hair loss treatments.
- This product is not designed to be used on children or animals. Keep out of reach of them.
Results
The Hair Roller Stimulator improves hair regeneration.
- It stimulates the scalp and repairs it.
- Improves the absorption of treatments applied to recover hair.
- Provides volume.