Sale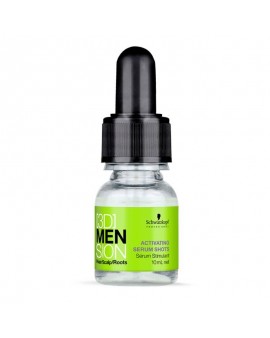 View larger
Hair recover | Prevent hair loss | Haircare
Customer ratings and reviews
The [3D]MENSION activating serum promotes growth by working with your hair, scalp and roots as it increases the production of the elements that helps hair growth.
SCHWARZKOPF [3D]MENSION ACTIVATING SERUM
What is it for?

This product is to stop hair loss.
Use only for men.

This serum delivers the nutrients as well as the main ingredients such as Pantenol, Carnitin and Taurin.
Directions: Apply twice a day on your scalp and massage sparingly on the scalp. Use regularly for at least 6 weeks.