Laser Hair Max Advanced 7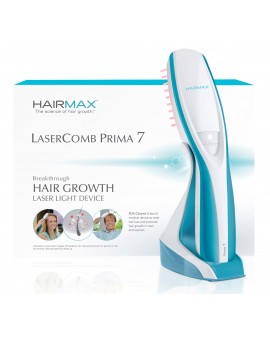 View larger
Hair recover | Prevent hair loss | Haircare
Customer ratings and reviews
Anti hair lost revolutionary laser treatment
Household this device is the only FDA approved for paralyzing the hair loss and promoting its growth in both males and females.
It's safe, 100% effective and very easy to use. You only need to perform 3 sessions of 15 minutes a week.
Thanks to technology, this laser comb stimulates and revitalizes hair follicles getting nuebo promote hair growth.
The vast majority of users that are consistent with the recommended application, achieve positive results in just 16 weeks.
Hair Max Laser Advanced 7, can be used with other hair lost treatments.